When you're planning on selling Boston real estate, even the most minor renovations can go a long way. But if you're going to invest your time and resources on upgrades for your home, you should be sure you're making changes that will ultimately bring about a strong return on your investment (ROI) with buyers.


If you're interested in renovating your Boston waterfront condos or homes for sale, below are five ways to get started.
Renovate your Boston Waterfront real estate
Open up the floor plan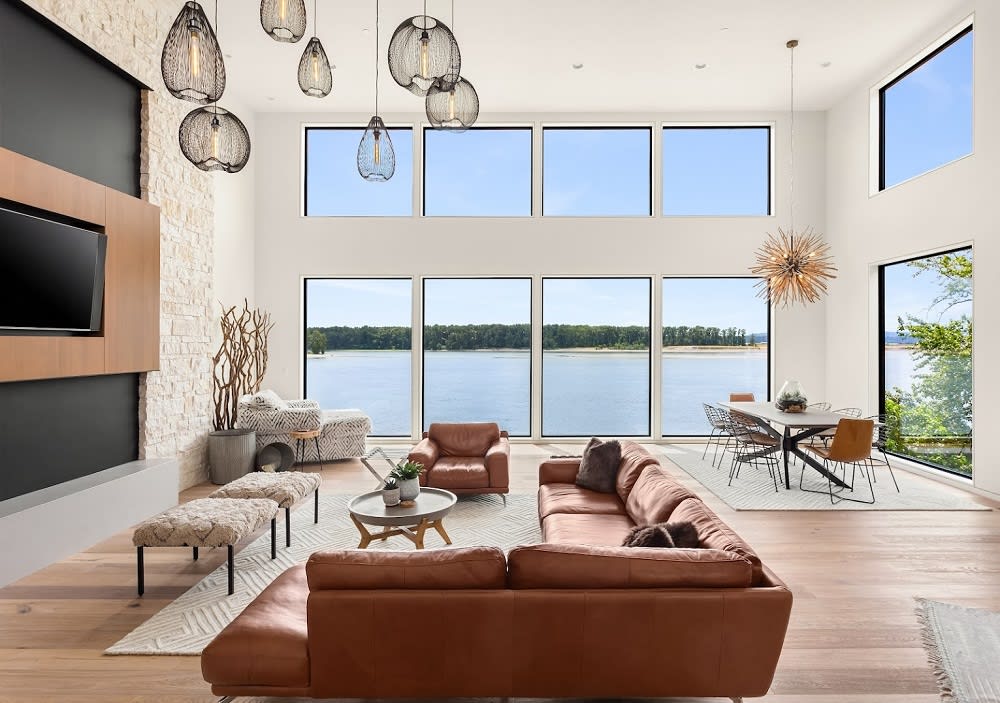 Open floor plans continue to grow in popularity and remain among Boston's top 10 most valuable home features. Dividing walls tend to make a space feel boxy and claustrophobic. Walls can block natural light from spreading throughout a space. But with an open floor plan, Boston waterfront homes will be spacious and bright, and residents will have access to gorgeous views of the water whether they're in the kitchen or on the couch.
Homeowners wanting to make their piece of Boston real estate more appealing to future buyers should consider knocking out a dividing wall between the kitchen and dining area or the dining and living areas. Create a more open entryway and implement
creative ways to divide the space
without losing its wide-open feel.

Repaint the exterior
Home exteriors should be repainted at least
every 10 years
, depending on the material. When you consider the best colors for Boston waterfront homes, shades that reflect the beauty of the water should come to mind first. Boston home buyers love pale blues with dark accents, and grays and whites are also popular options. Focus on neutral colors that will more likely appeal to a broad audience of buyers. To be sure you're choosing a color that buyers will love, work with
a professional realtor
who is up-to-date with what the market trends are showing.

Update your landscaping
Beautiful landscaping is a game-changer when you're looking to make your home shine. If you've been feeling like your home needs a little extra but haven't been able to put your finger on it — or if you're getting ready to sell your home — new landscaping may be the perfect solution.


Some of the most elegant luxury Boston waterfront homes for sale make good use of the first impression. Landscape the front yard to create an entryway that combines privacy with intrigue and beauty. Consider planting a few larger statement plants or installing a stone pathway up to the house. If your home has a porch, add potted plants and update your furniture by bringing in a new matching set for entertaining guests. Even smaller features like light fixtures or security cameras can increase your home's value with potential buyers.

Renovate the kitchen
Buyers place a high value on an updated, polished, and luxurious kitchen. Adding a second sink or creating an island for extra food prep space are great ways to boost your kitchen's value. Try incorporating more natural materials, like a stone backsplash or marble countertops.
Often, homeowners upgrade their appliances, cabinetry, and countertops first. These are all great places to start, but small details can make an out-sized difference, too. Bring in new pendant light fixtures over the island, or install motion sensor lighting in or underneath your cabinets. Replace your faucets or upgrade your window treatments. Additionally, don't forget to use technology whenever you can, whether you choose appliances that have built-in smart features or a speaker system that can connect to a home hub device.


In Boston waterfront condos, every inch of space matters. When you renovate your kitchen, don't forget to maximize storage space. Incorporating
unique ways to organize your kitchen
will improve the space's form and function. Display your collection of wine in a separate wine room or a specially-designed wine refrigerator. Swap out mismatched containers for chic replacements that all go together and tie into the overall theme of your kitchen.

Add another bathroom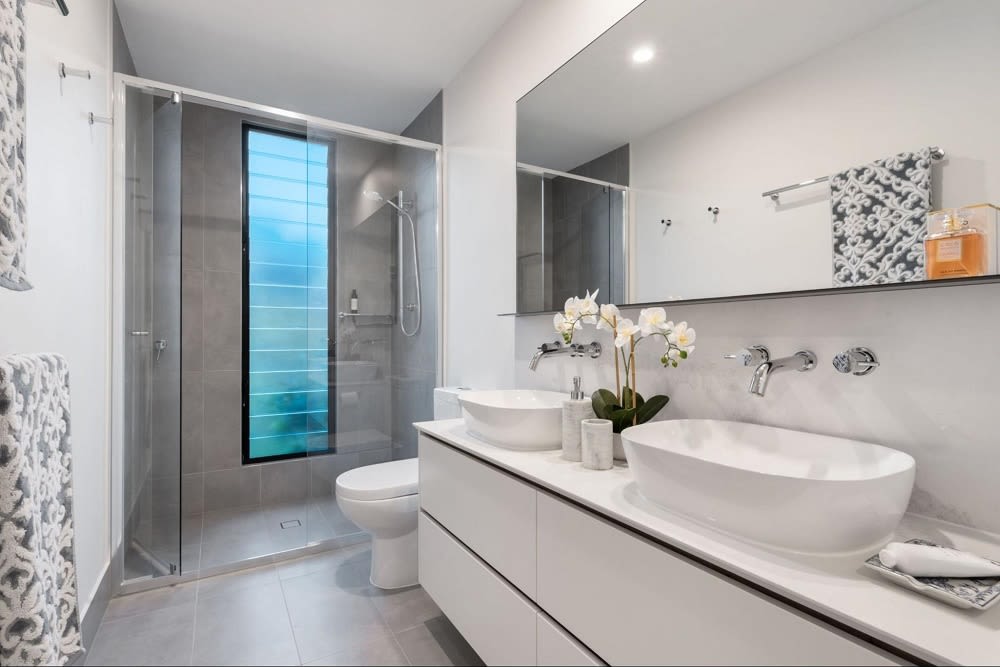 Another great way to make your home feel like new is to add another full bathroom. Buyers value homes with at least two full bathrooms, so consider ways to incorporate another or spruce up your current bathroom. Tasteful spa features like heated flooring, steam showers, and sound systems will take your bathroom to another level. Go for a bright, white color palette when choosing tiles and fixtures. Or, if you'd prefer your bathroom to feel relaxing and soothing at the end of the day, opt for concrete walls in the shower, darker tiles, and industrial-style light fixtures. Take into account the style of your home. If you're in a historic estate, bringing in vintage pieces to the bathroom can be a fun way to highlight your home's history and existing features.
Ready to renovate your Boston waterfront condo?