Selling your home comes with its fair share of challenges, and in particular, preparing North End Boston homes for sale or setting your property apart from other homes for sale in Boston Seaport can be daunting, even for experienced sellers. To make the process easier, it is essential to have a plan in place.

There are a number of things you can do when preparing to sell your home—from ensuring your home is ready for showings to finding an agent who will market your home effectively—that can make a significant difference. By paying attention to the following tips, your Boston home sale can be much less stressful and much more successful.
1. Get your home ready for showings
Before you start showing your home to prospective buyers, you need to make sure it is ready. The state of your home can have a big impact on its sale price, and making the right impression requires more than just a deep clean and a little tidying up.

The first step is to depersonalize the home as much as possible. This means removing personal items such as photographs, family heirlooms, and any other items that could distract potential buyers. You want them to envision themselves in the home rather than thinking about who lives there now.

A well-maintained exterior is also important to create a good first impression. This may include power washing the siding, ensuring that gutters are clear and in good repair, and keeping the landscaping neat and tidy. Adding a few touches to the landscaping, such as potted plants, attractive lighting, or even a new mailbox, can give the home a welcoming ambiance.
2. Find the right real estate agent
When choosing a real estate agent to market a high-end Boston home, you need to select someone who has experience with luxury properties. A luxury listing agent will have the knowledge and expertise necessary to help you get the best price. They will likely specialize in marketing your property to a wide range of buyers, including international buyers.

You should always ask potential agents how they plan to market your property, who their typical clients are, and what strategies they plan to use to attract buyers. It is also helpful to ask for references, particularly from sellers working with homes similar to your own. You can also check reviews on real estate agent websites to get an idea of an agent's experience and background. Make sure to choose an agent who is trustworthy, responsive, and knowledgeable so that you can be confident that your home will be marketed effectively.
3. Price your property correctly
Determining the right listing price for your home is one of the most important steps in the home-selling process. Pricing your property too high, or even too low, can prevent you from selling it quickly. Ideally, you want to price your property at a level that will lead to a quick sale while still allowing you to get a good price. Your listing price should take into account the current market demand in your area, the cost of any renovations you plan to make before selling, and the cost of marketing your home.

This is one of the most important times to lean on your real estate agent's experience and market insights. Your agent has the data and tools that will help to determine an appropriate price for your home. They can also assist in deciding what improvements might help to increase the value of the home, as opposed to those that may not add any value or will cost more than the value they will add.
4. Market your home effectively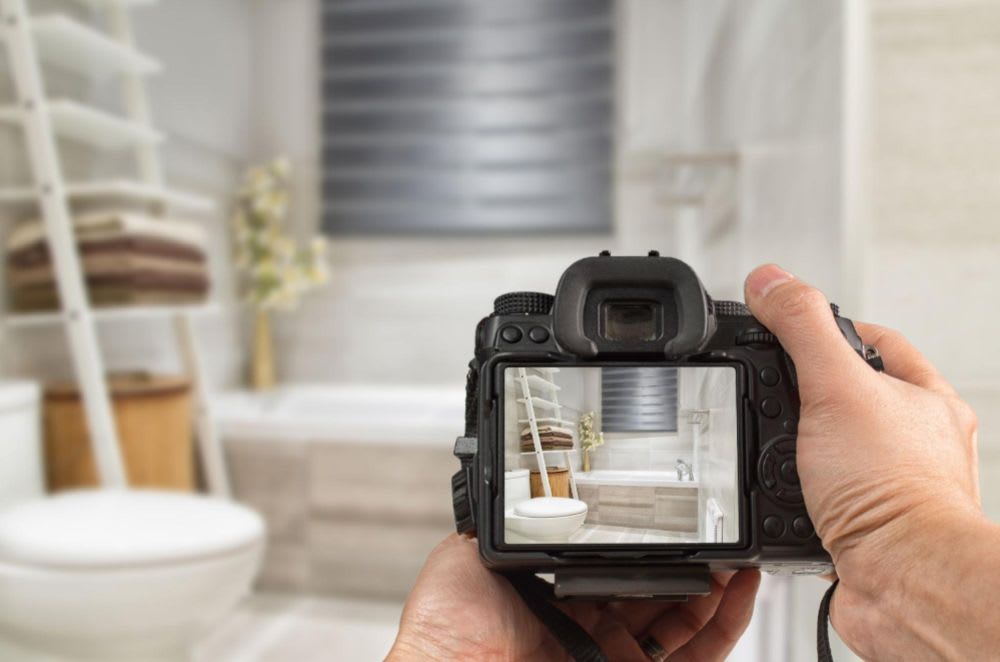 Marketing a luxury Boston home requires a more sophisticated and comprehensive approach than traditional real estate marketing. The target market for luxury homes is much smaller and much more sophisticated, and the competition among properties is fierce. As a result, an effective marketing plan for a luxury home must include an experienced real estate agent who understands the market, professional photography and video to highlight the property's unique features, and a robust online presence to reach the right buyers.
Online marketing may include listing the property on major real estate websites, using social media to reach potential buyers, and even creating a website specifically for the property. Your agent should be able to recommend professionals to assist throughout the process, such as photographers or videographers that specialize in real estate marketing. Additionally, a professional home stager with knowledge of the latest trends and access to a warehouse full of furniture and decor can be a great asset. A successful marketing plan for a luxury home requires comprehensive strategies, and no one will be able to help you with that more than a well-qualified real estate agent who understands the target market.
5. Prepare for negotiations
While you hope to close the deal quickly and without much effort, it is important to be prepared for almost anything during negotiations. Luxury home sellers often receive multiple offers on their property, which can result in a lengthy negotiation process. Prepare yourself for this possibility and make sure that you are ready to make a decision when the right offer is made.

Take the time to talk with your real estate agent before the negotiations begin, as they will have invaluable experience conducting negotiations on both sides of the table. Find an agent you respect and trust so that you can approach negotiations with confidence. They are your number one resource during negotiations and will help you to find the line between giving in too easily and holding to unreasonable expectations.
Set yourself up for success from the start
As you get ready to put your home on the market, finding an agent with the right experience and tools, such as
Danielle D'Ambrosio
, is the most important—and first—step you should take. Whether you are trying to stand out among other North End Boston homes for sale or defining your home as superior among homes for sale in Boston Seaport, working with The D'Ambrosio Group will make all the difference.