The croon of seagulls, people speaking Italian, the smell of baking bread, and the energy in the air represent a small sample of what you can expect when living in the North End of Boston. Known as Boston's Little Italy, the North End maintains a European feel with a Boston edge. With its iconic waterfront and deep roots in history, Boston is an ideal place to call home. Recreational activities are endless, from world-class museums, Fenway Park, and cozy pubs to lush neighborhood parks, so there is always something fun to do. Boston becomes ingrained in your soul, even if you did not originate from here. If you are searching for homes for sale in North End Boston, do not give up the hunt. Living here is a phenomenal experience worth having.
History and historic sites
Every day, you will walk on streets that people have traversed for hundreds of years. Buildings are imbued with character and history. Stories of the very people who helped establish the United States are everywhere. You can explore all or part of the 2.5-mile
Freedom Trail
, something people from all over the world travel to Boston to experience. When visiting one of the many local pubs, you may be in the company of the spirits of these historical American leaders.
The history in the North End goes well beyond the Revolutionary War. Immigrants from Ireland, Italy, and Portugal poured into the city in the early 1800s. Today, you can still witness the impact the waves of immigration have had on the city in its diverse markets, restaurants, and languages.
Shopping
In North End Boston, you'll find residential properties, commercial spaces, and loads of small shops. Charming boutiques with handcrafted jewelry, independent bookstores, adorable dog boutiques, and more provide ample opportunities for window-shopping and buying. The birthday gift you forgot to pick up is readily available right out your front door.


Urban living is not always easy. If a neighborhood does not have access to everyday necessities, such as food, life becomes complicated. You must drive, take a bus or train, or walk and carry the groceries home. Fortunately, the North End makes living the urban life a breeze. There are countless local markets where you can pick up ingredients for dinner or the cocktail party you are hosting. Imagine the charcuterie board you could make with the imported cheeses, olive oils, cured meats, and fresh ingredients. If you have friends coming over for brunch, grab specialty coffee from a shop that is almost one hundred years old. The Italian influence in the markets is predominant, and the markets are renowned for their excellent offerings. Homemade sauces and pasta will make creating that special dinner simple. Select a fine bottle of wine from a local wine store, and you have the makings for an unforgettable romantic dinner without leaving your neighborhood.

There are major grocery stores not far away for those larger orders. Most offer online ordering and delivery services, so there is no need to hop in the car or catch the T.
Music and theater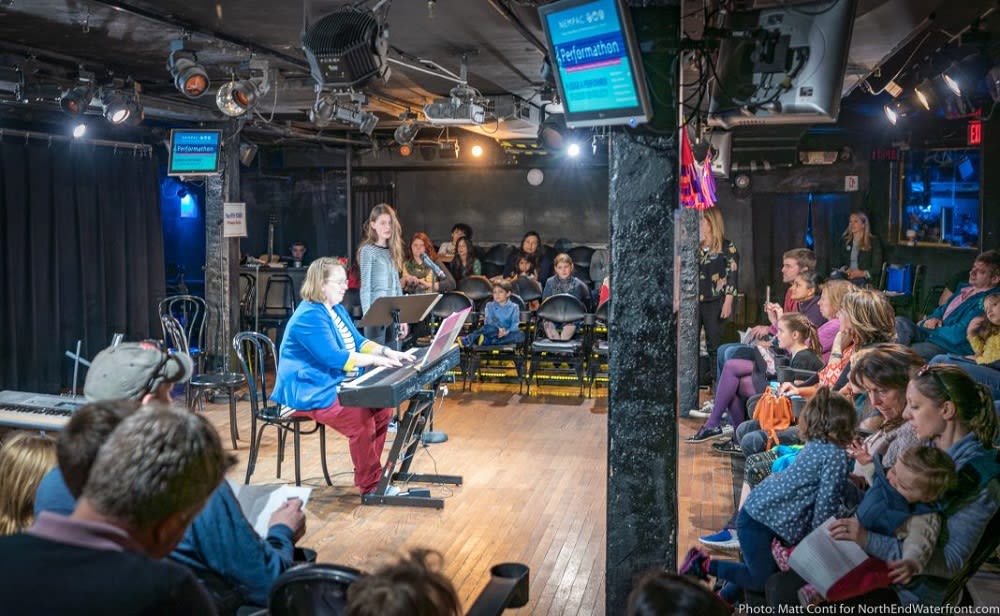 Photo courtesy of The North End Music & Performing Arts Center
The winter concert series put on by
The North End Music & Performing Arts Center
is an escape from the snowy outdoors. The warmer months give you Jazz in the Park with Grammy Award-nominated artists. You may even hear an opera performance from the balcony while strolling through the neighborhood.
If music is not your preferred outlet for entertainment, then perhaps laughter is. Snap out of those winter blues at the
Improv Asylum
. The venue promises that no two shows will be the same, and the best part is the audience gets to suggest the improv topics.
Festivals and feasts
The Italians are known for many things, and one is their feasts and festivals. Although The North End is transitioning, it still has a predominantly Italian feel. The energy created by a small parade of floats marching down the street is invigorating. Add on teams of cooks whipping up meals from scratch, and you have a must-do event.
Liberal libations with a lively crowd
The North End is chock-full of pubs, taverns, and bars. Friendly bartenders and patrons make local taverns and pubs feel like your family's living room during a holiday. Packed with fun-loving people, you're sure to build camaraderie over shared experiences. If you are looking for a more low-key vibe, go for cocktails on the waterfront.
Restaurants and bakeries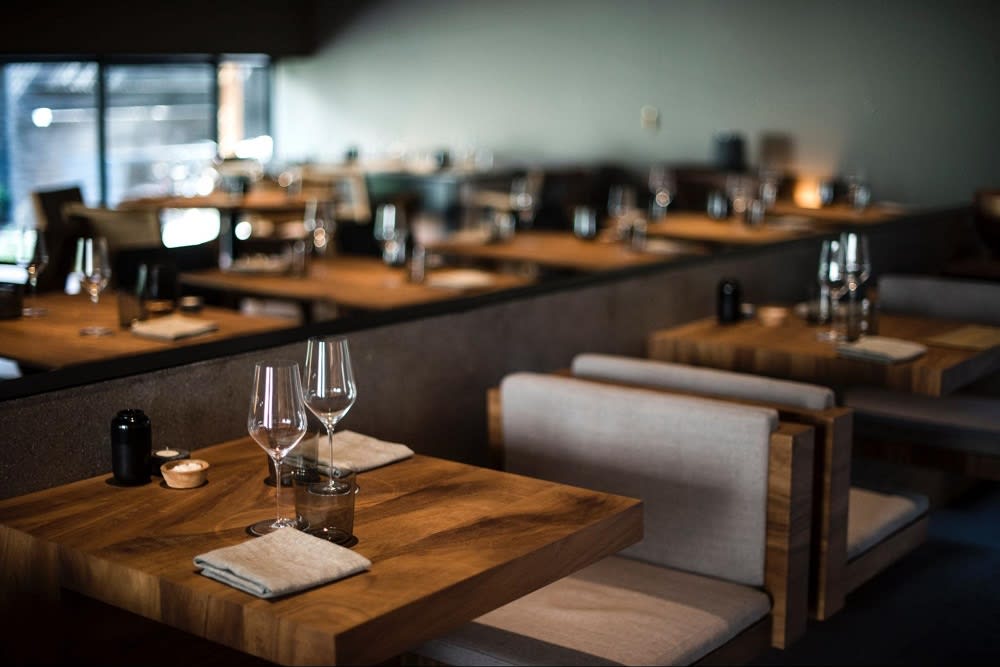 Watching people and boats on the harbor while enjoying your brunch is a fabulous way to spend a Sunday morning. Cafes with marvelous espresso (the really good stuff) are steps from your front door. Grabbing an indulgent pastry and walking to Waterfront Park to take in the sights and sounds as the morning sun rises will start your day off right.
The North End of Boston is not all about Italian food and culture. In addition to the amazing Italian trattorias, there are a plethora of other options available for dining out. We are in Boston, so seafood is abundant. Dining on lobster rolls, delicate creations from local chefs, and oysters while taking in the stunning views of the water make for an authentic Boston neighborhood vibe. There are also a wide variety of Asian fusion restaurants, American grills, and local pizzerias to choose from when dining out.
Active neighborhood groups and nonprofits
An active community allows neighborhoods to flourish. Having an engaged group of residents fosters the sense that you are part of something and not just a guest in the neighborhood. The North End has a broad range of neighborhood groups and local nonprofit organizations, including the New Moms Group, North End/Waterfront Neighborhood Council, Boston Sports League, and the North End Historical Society.
Are you ready to browse North End Boston homes for sale?
The North End of Boston will provide you with wonderful experiences and the opportunity to make new friends. Connecting to the water, the history, and people will make the purchase of your North End Boston real estate a worthwhile investment in so many ways. Ready to get started? Reach out to agents at
The D'Ambrosio Group
to begin your home search.